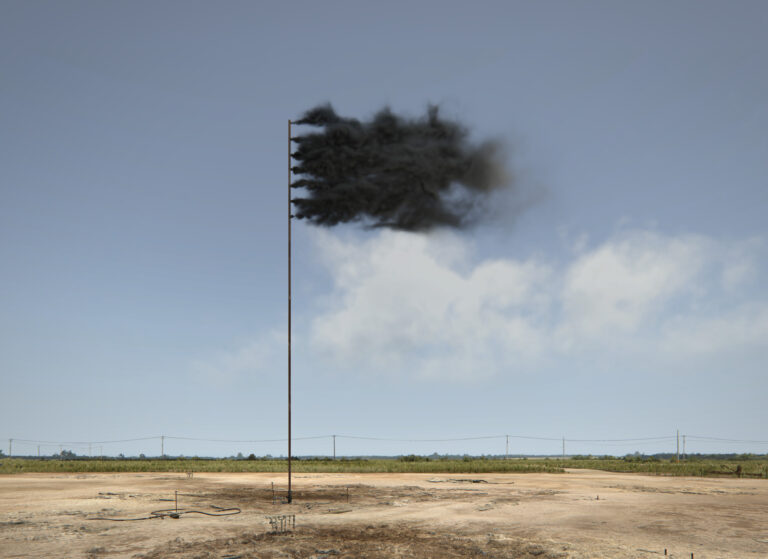 Infos Artwork
Year: 2017
Place: Spindletop, Texas
Land: United States (30.0313243,-94.0607331) centr.
Category: Earth/ Soil, Pollution/ Destruction/ Toxins, and Resources/ Energy/ Nuclear/ Fossil
Tags:
This computer-generated virtual installation is located at the location of the large oil find "Lucas Gusher", which has meanwhile been exhausted. The flag made of black smoke impressively shows our steady and immense consumption of crude oil.