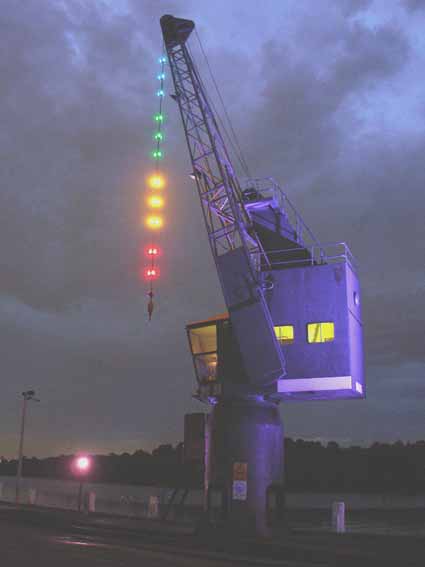 Infos Artwork
Year: 2007
Place: Sydney, Australia
Land: Australia (-33.8548157,151.2164539) centr.
Category: Air/ Wind/ Atmosphere/ Sky and Weather
Tags:
Two listed industrial cranes display a series of lights attached to the pulley wire that respond to changing temperature and relative humidity. Depending on the weather, the lights shine in different colors and convey an awareness of the urban climate.