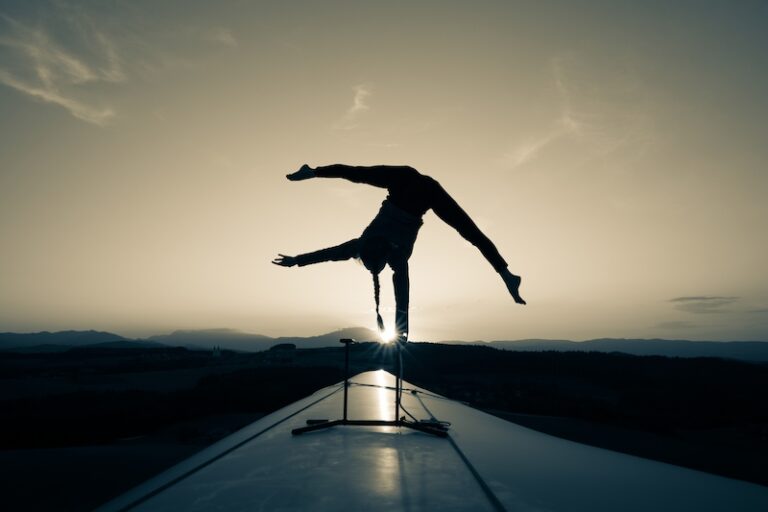 Infos Artwork
Year: 2020
Place: Lichtenegg
Land: Austria (47.57882775,16.22252637034511) centr.
Category: Air/ Wind/ Atmosphere/ Sky and Participation/ Social issues/ Politics
Tags:
On the occasion of the fifteenth global "Day of the Wind" on June 15, the artist Stefanie Millinger performed a wind turbine performance. The exceptional artist from Salzburg danced with the wind on the wind turbine blades.
"I'm always looking for extraordinary locations for my appearances," reports Stefanie Millinger and adds: "A wind turbine like this is really impressive. I really enjoyed doing gymnastics on the wings and leaning my body against the wind. You get a little idea what kind of forces drive the wind turbine. "