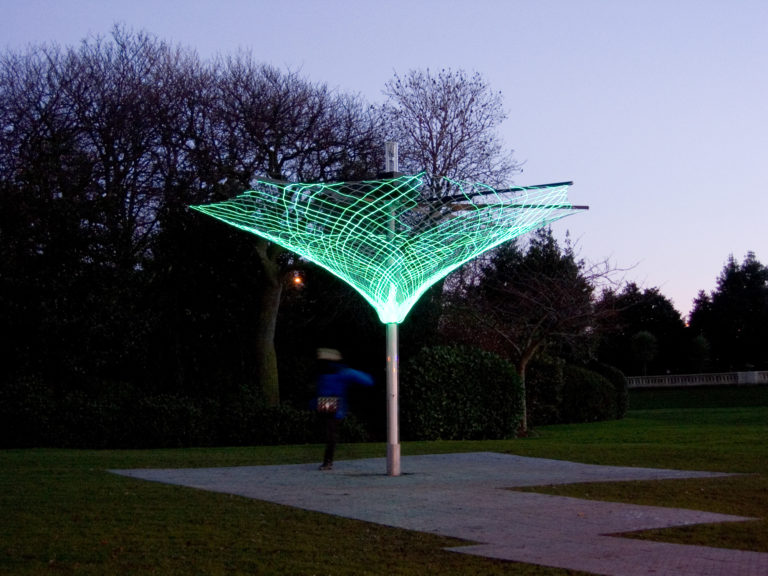 Infos Artwork
Year: 2006
Place: Mowbray Park, Sunderland
Land: United Kingdom (54.9058512,-1.3828727) centr.
Category: Resources/ Energy/ Renewable and Sun/ Light
Tags:
SonUmbra was designed as part of MOMA's exhibition and looks like a tree built to run entirely on solar energy. During the day the structure serves as sun protection. At night, the light-emitting fabric that forms the branches glows with light patterns and creates an interactive piece in which light and sound react to people in the vicinity and create a geometric light show. The ultimate goal is for the piece to stand as a source of light in cities and villages that cannot afford electricity.
The creators, London-based design firm Loop.pH, states that they are committed to "creating a new design practice that transcends disciplinary boundaries, mediates between digital and biological media and enables participatory design and urban craftsmanship."