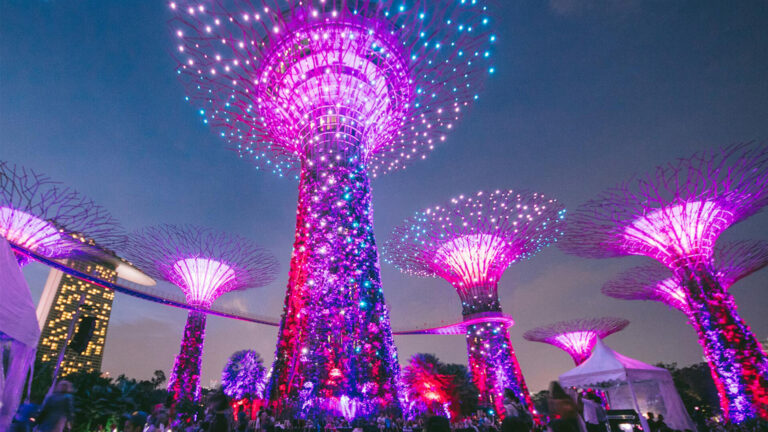 Infos Artwork
Year: 2012
Place: Singapore
Land: Singapore (1.284871,103.8640474) centr.
Category: Air/ Wind/ Atmosphere/ Sky, Ecosystems/ Flora/ Fauna, Resources/ Energy/ Renewable, and Sun/ Light
Tags:
The supertrees are tree-like structures that are between 25 and 50 meters high and are covered with numerous exotic plants. These are vertical gardens with a wide variety of functions: they are equipped with photovoltaic cells, collect rainwater for use in irrigation and well displays, and serve as cooling systems for the winter gardens.