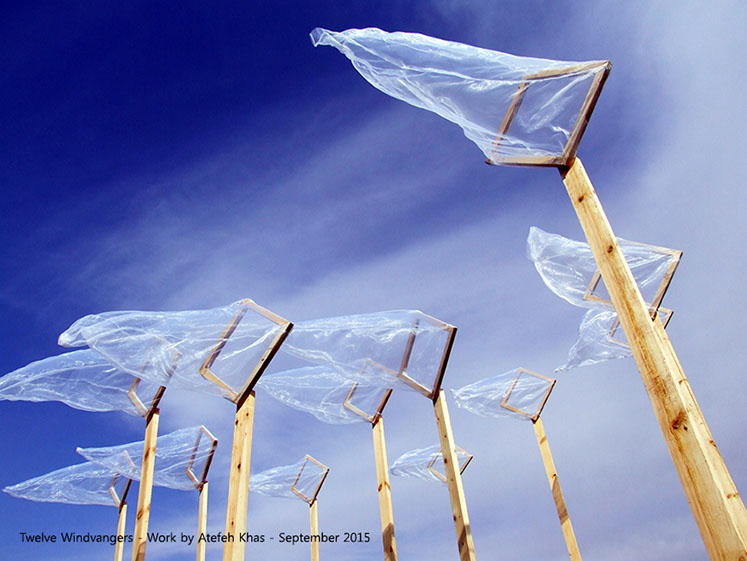 Infos Artwork
Year: 2015
Place: Shiraz, Iran
Land: Iran (29.6060218,52.5378041) centr.
Category: Air/ Wind/ Atmosphere/ Sky and Participation/ Social issues/ Politics
Tags:
This wind installation is intended to symbolically reflect the conflict between human dominance and the great outdoors. The 12 wooden pillars with cloth bags are supposed to catch the wind, but this is not possible due to its volatility.
Nature is a pure place for my artistic inspiration. It is also the place for finding myself. This is for the human who finds meaning in nature, who comes from nature, and who will return to it again. (Atefeh Khas)