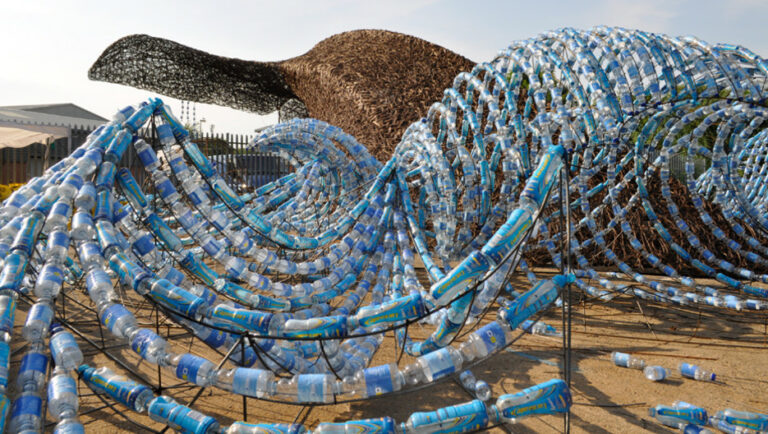 Infos Artwork
Year: 2021
Place: Bristol, UK
Land: United Kingdom (51.4538022,-2.5972985) centr.
Category: Ecosystems/ Flora/ Fauna, Pollution/ Destruction/ Toxins, Waste/ Recycling/ Upcyling, and Water/ Body of water
Tags:
The Bristol Whales are giant willow sculptures that "swim" in an ocean made of 70,000 plastic bottles. As a symbol of the endangerment of the oceans, they are open to the public and have attracted worldwide interest. All materials used are recycled.