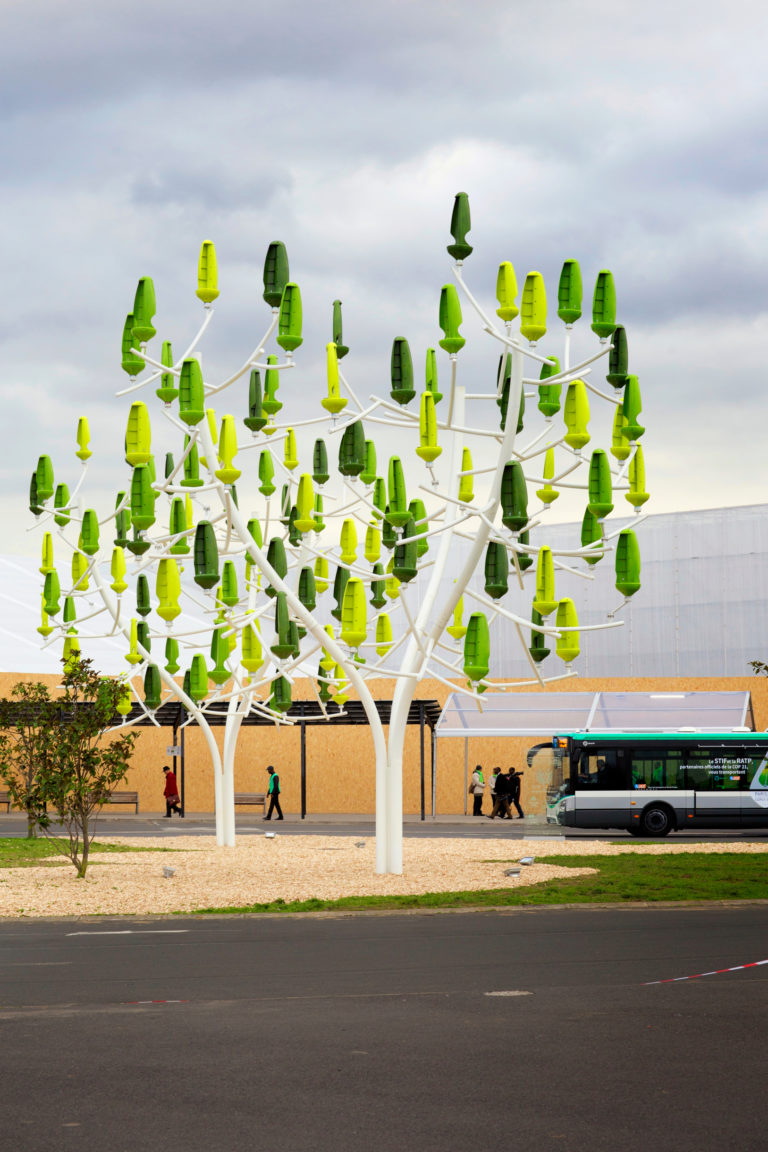 Infos Artwork
Year: 2012
Place: Paris, France
Land: France (48.8566969,2.3514616) centr.
Category: Resources/ Energy/ Renewable and Technology/ Infrastructure/ Traffic
Tags:
The French company New Wold Wind is pursuing the approach of generating electricity with the help of many small wind turbines. The highlight: The small, noiseless rotors are colored green, integrated into a tree-like design and so fit into their surroundings more easily than giant wind turbines in the country.
Once installed, such a wind power tree then has an output of up to 10.8 KW. There are already over 40 trees in operation in the public space of France.
Jerome Michaud Lariviere founded New Wind in 2012 and turned it into an industrial company called New World Wind in 2017 with his partner Luc Eric Krief.