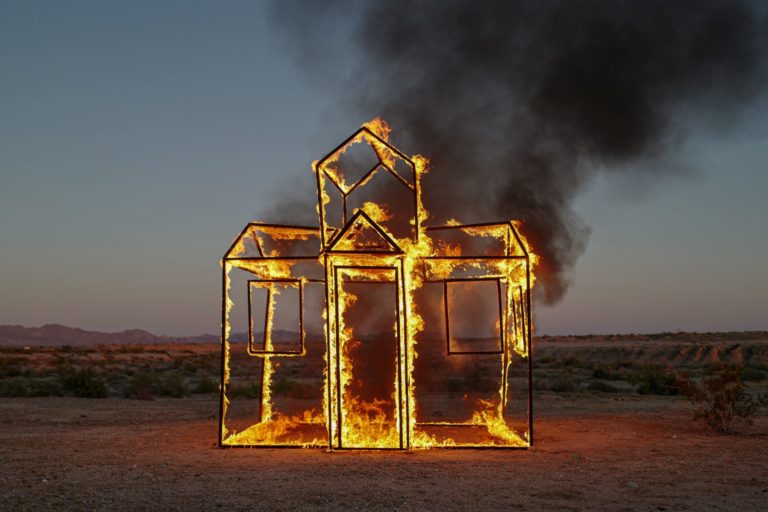 Infos Artwork
Year: 2020
Place: Slab City, California
Land: United States (33.2580583,-115.46299276518513) centr.
Category: Ecosystems/ Flora/ Fauna, Participation/ Social issues/ Politics, Pollution/ Destruction/ Toxins, Resources/ Energy/ Renewable, and Sciences
Tags:
Inspired by Greta Thunberg's moving speech – "I want you to panic. I want you to act as if your house was on fire. " – the Iranian artist duo ICY & SOT recreated the frame of a house and set it on fire.
"Allowing for the untouched surrounding nature to be seen between the blazing framework of the house, we wanted to show that the earth is our home and its in serious danger, we should all take care of it!" (ICY & SOT)