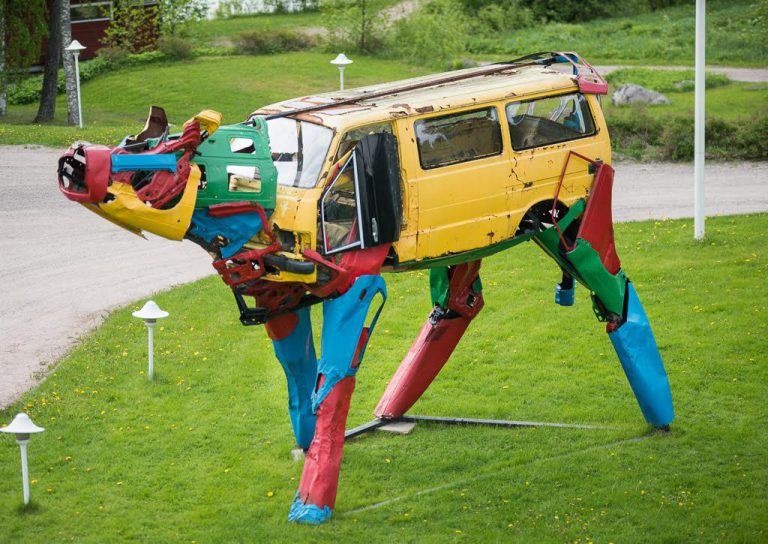 Infos Artwork
Year: 2011
Place: Iisami, Finland
Land: Finland (63.5567679,27.1892281) centr.
Category: Participation/ Social issues/ Politics, Technology/ Infrastructure/ Traffic, and Waste/ Recycling/ Upcyling
Tags:
Finnish sculptor Miina Äkkijyrkkä's giant metal cows are made from recycled cars. They have become landmarks in several Finnish cities. The artist herself has been working with cows for 50 years and describes them as her family.