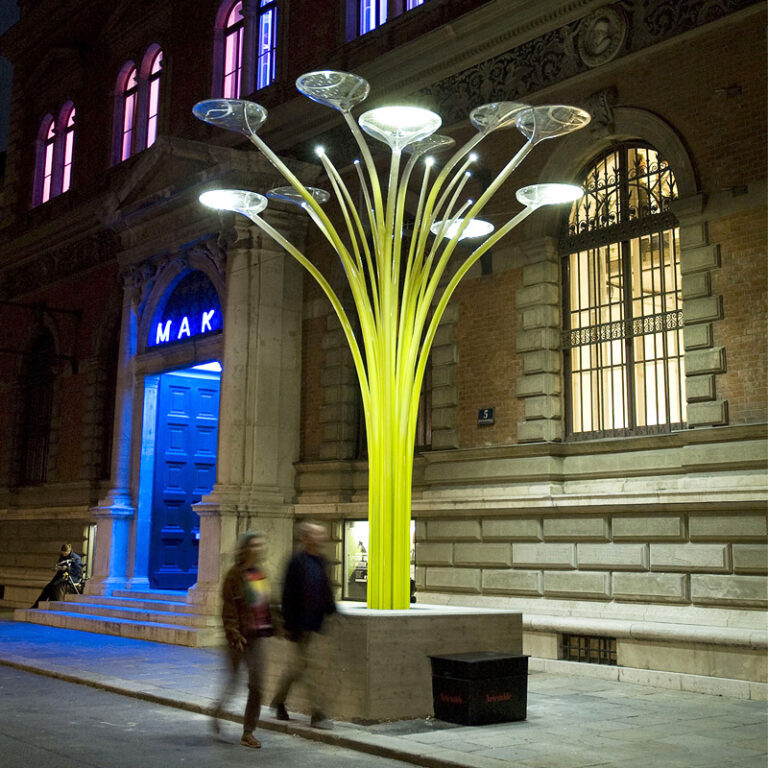 Infos Artwork
Year: 2010
Place: Milan, Italien
Land: Italy (45.4668,9.1905) centr.
Category: Resources/ Energy/ Renewable, Sun/ Light, and Technology/ Infrastructure/ Traffic
Tags:
During his trip to Europe, the six-meter-high solar tree stood in Venice, Paris, Milan, London and Berlin, among others. The Solar Tree works independently of the grid and can return excess energy as soon as it is connected to the power grid. If the sky is cloudy, the tree can give off a full 3 days of light.