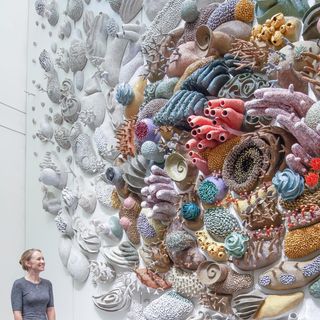 Infos Artwork
Year: 2018
Place: Jakarta
Land: Indonesia (-6.11510,106.82272) exempl.
Category: Ecosystems/ Flora/ Fauna, Pollution/ Destruction/ Toxins, and Water/ Body of water
Tags:
The huge ceramic sculptures, whose production process is very elaborate and carried out sustainably, make the fragility and beauty of the coral reefs visible. The sculptures are arranged in such a way that the viewers get the feeling of floating directly above the seabed.
>>