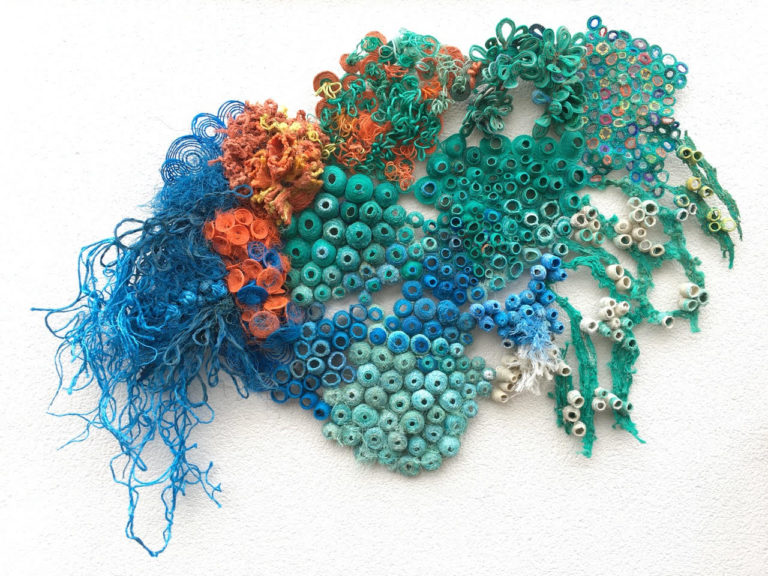 Infos Artwork
Year: 2020
Place: Banjaardstrand Noord Beveland, Niederlande
Land: Netherlands (51.56520675,3.8009095733783114) centr.
Category: Ecosystems/ Flora/ Fauna, Pollution/ Destruction/ Toxins, Waste/ Recycling/ Upcyling, and Water/ Body of water
Tags:
Anja Schreurs' abstract sculptures and installations are made from found objects and rubbish from her walks on the beach. With the help of various textile techniques, the material found is recycled and transformed into various works of art. Only at second glance the viewer can discover what it was originally about, which supports thought with regard to possible recycling processes. The artworks are up to 2.5 meters tall.
"The remnants of our 'civilized' throw-away society cost tens of thousands of animals their lives every year and endanger our fascinating world. The location at the sea brought the inspiration to create a kind of underwater world." (Anja Schreurs via email)