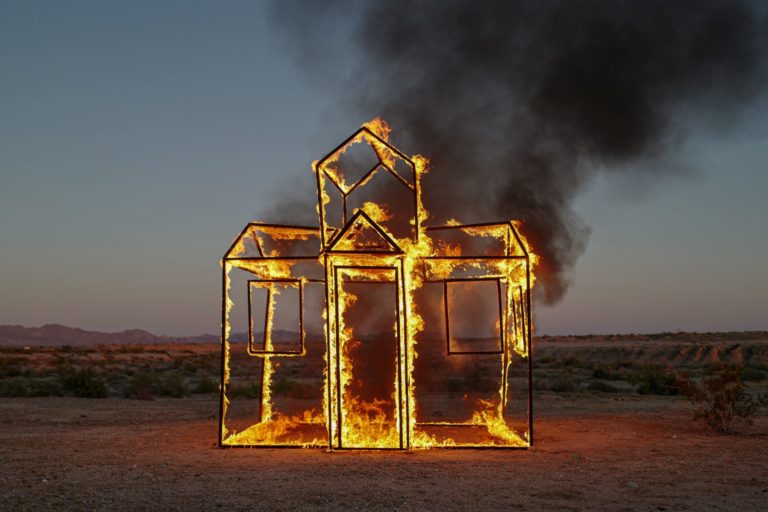 Infos zum Kunstwerk
Jahr: 2020
Ort: Slab City, California
Land: United States (33.2580583,-115.46299276518513) centr.
Kategorie: Ökosysteme /Flora/ Fauna, Partizipation/ Soziales/ Politik, Ressourcen/ Energie/ Erneuerbar, Umweltverschmutzung und -zerstörung/ Gifte, und Wissenschaften
Tags:
Inspiriert von Greta Thunbergs bewegender Rede – "I want you to panic. I want you to act as if your house was on fire." – hat das iranische Künstlerduo ICY & SOT den Rahmen eines Hauses nachgebaut und in Brand gesetzt.
"Damit die unberührte Natur zwischen den lodernden Rahmen des Hauses sichtbar wird, wollten wir zeigen, dass die Erde unser Zuhause ist und in ernsthafter Gefahr ist. Wir sollten uns alle darum kümmern!" (ICY & SOT)